When I was growing up, I only ever saw a fanny pack when my Dad brought his out of the closet to take it to a theme park. His children always proceeded to mock him relentlessly. Fast forward to last summer, when my best friend started wearing a fanny pack every day because she worked as a summer camp counselor. I thought she was crazy, but apparently she was ahead of the trend.
So how did this uncomfortably placed man purse erupt from a item to be mocked to an accessory on the New York Fashion Week runway?
That's an excellent question, and not one that I know the right answer to. My best guess is that high school girls bought them as part of Tourist Tuesday costumes, but then started to like them. Similarly, maybe they are a subtrend within the larger trend of wearing Dad clothes. Or was the trend inspired by Victoria Secret employees wearing them? Or maybe girls just realized that it's way more convenient for your purse to sit around your waist than it is to hold it.
Whatever the reason, the fanny pack has evolved from a joke to a legitimate handbag. Therefore, I'm going to ask a question I never thought I would ask (and honestly never wanted to ask, but here we go): how should you be wearing a fanny pack this year?
Cross Body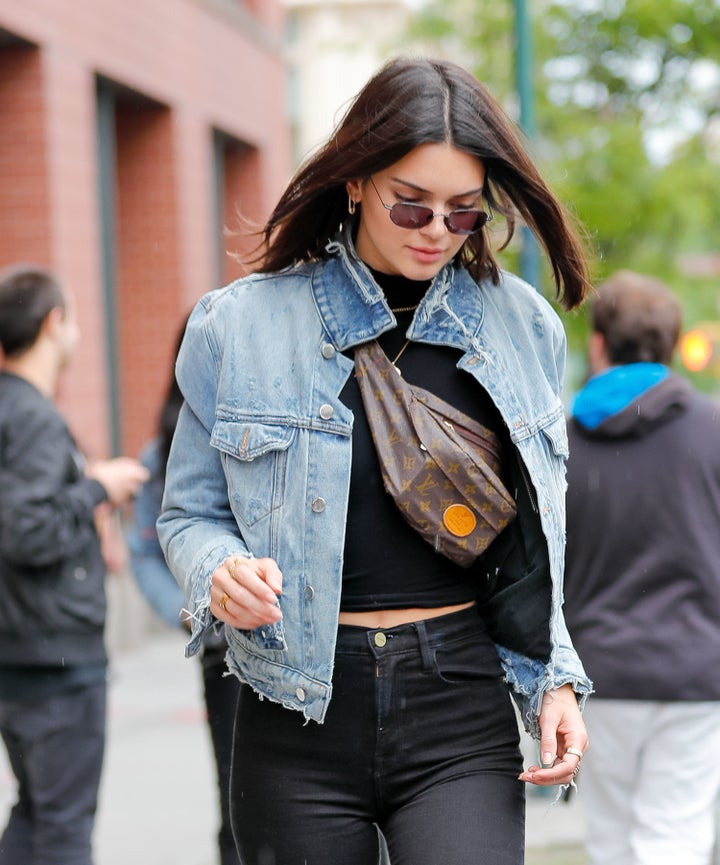 The 2018 fanny pack trend is most distinguishable from the 1980's fanny pack trend because of the way we are wearing them this year. Traditionally, the fanny pack is worn just above the fanny. While this is still the most common way to wear it, fastening around your torso like a cross-body purse is becoming popular. Honestly it seems like a super convenient way to carry it, so I definitely understand this movement. I'm not sure I would ever wear a cross body fanny pack on a regular basis, but you do you, Kendall Jenner.
Street Style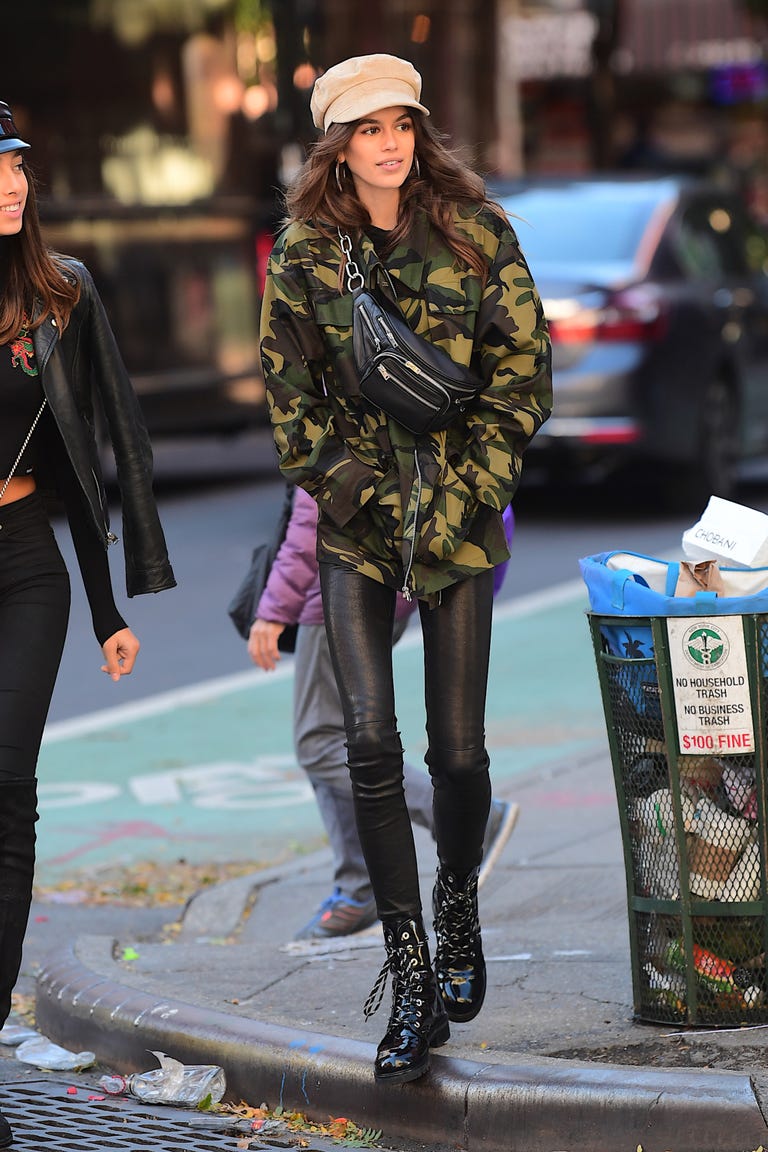 Sleek street Style is being paired with very traditional fanny packs this season: black and brown, leather and rayon, etc. With this look, packs can be worn either cross-body or on the waist and either under unzipped jackets or as the top layer. It's all about preference!
The Chic Fanny Pack
Coach and several other handbag designers have hopped onto the bandwagon and started crafting gorgeous fanny packs in response to this movement. Now we not only have everyday packs for street wear, but we also have chic designer fanny packs for a glamorous night out. I love the belted aspect of this pack; it adds a unique touch. Again I never thought I would say this, but if you want all eyes on you at a formal event, make sure to strap on your trusty Coach fanny pack.
I am honestly not sure if I am a fan of this movement. I love the retro vibe fanny packs add to modern style and I love the convenience of not carrying a purse, but they are still just so… dad. If I were to get one it would definitely be very small and leather and circular and dusty pink and probably not look very much like a fanny pack. But hey, it's in!
P.S. Are you brave enough to join in the fanny pack movement? Comment below!